News > A busy Walter Hayes meeting
09/11/2010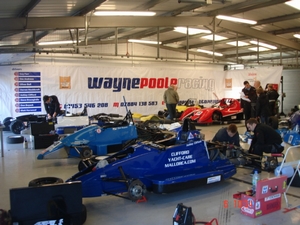 WPR fielded 8 cars at the season ending Walter Hayes Trophy meeting at Silverstone on November 6/7.
Guy Parr (Nemesis GT) managed a third in class in the closed wheel Allcomers race while Olly Bull made it into the WHT final.
Matt Horwood had an encouraging first outing in the Reynard 89FF (pictured) while Ash Clifford, Don Boyack, Steve Bracegirdle and Darren Houldcroft all went home with their cars in one piece. see race report
here.