News > Wayne Poole Racing's plans for the Walter Hayes
26/10/2022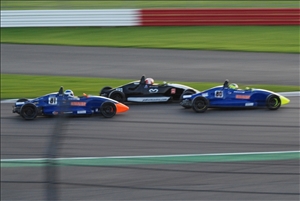 It is almost November and the Wayne Poole Racing team are preparing another campaign for the Walter Hayes Trophy being held at Silverstone on 5/6 November 2022.
Josh Fisher and Ben Mitchell are entered in a pair of Richard Hudson-Evans owned and Classic Auction Review backed Class A Van Diemens and who have been front runners at the event in the past. They will be supported by Ben's brother, Sam in a Merlyn MK20 and James Colborn in his Van Diemen RF07.
Steve Bracegirdle is scheduled to appear in his Mini Cooper S in the supporting races.