News > Exciting plans for 2016
08/12/2015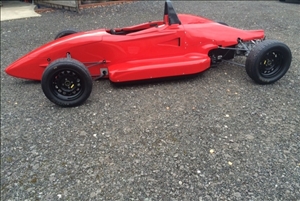 It's not yet Christmas but the WPR team are busy putting together their plans for the 2016 season following a triple Championship winning season in 2015.
Big news is the the acquisition of a Medina Racing JL15 Formula Ford with a new Neil Barnett engine (pictured) for Rory Smith who showed such great promise in the final races of 2015.
Josh Fisher is expected to compete for outright honours at Castle Combe in 2016 in the Richard Hudson-Evans Van Diemen RF99 with which he won the Post '89 Championship at Oulton Park in 2015.
Ray Smith, Pete Diccox and Steve Bracegirdle are expected to continue with their Van Diemen RF89s. Another driver who showed much promise in 2015, Andrew Higginbottom, is hoping for more outings in the team's Van Diemen RF88.