News > Championship leading/winning car available for WHT
19/09/2013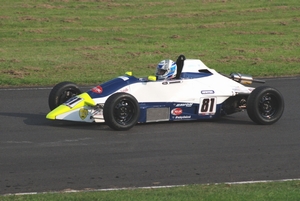 Wayne Poole Racing have their multiple Championship winning (in the hand of previous drivers) Van Diemen RF88 available for hire at this year's Walter Hayes Festival at Silverstone on November 2/3 2013.
This car has won at Oulton Park and Castle Combe this year and is currently leading the Champion of Oulton pre 90 Formula Ford Championship.
Full team support (engineering, coaching and hospitality) will be provided and please
contact
the team for more details.