News > Latest WPR team news
28/10/2011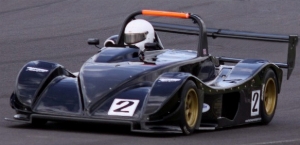 Steve Bracegirdle has acquired the ex Darcy Smith Nemesis RME98 and plans to run the car in the Combe GT series in 2012 along with some Open Sports Car races. The car is powered by a 2 litre Vauxhall engine and is based on a Dallara F3 car. It is very light and has excellent aerodynamics so should prove to be a very competitive runner. Steve's first outing is likely to be Friday testing at Silverstone ahead of the WHT meeting on Sat/Sun November 5/6.
In other news the team have a new 7 1/2 tonner race truck with tail lift to carry four race cars and complement the team's primary truck. In a move, designed to facilitate WPR's Driver Tuition programme the team's Mini Cooper has been fitted with dual controls.
We look forward to seeing our many supporters and prospective customers and sponsors at Silverstone next week.