News > New car/driver out at Combe testing
15/07/2011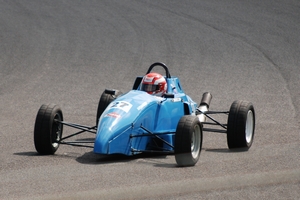 Ray Smith, who had a one off and successful run in friend Don Bayack's car at Silverstone earlier in the year, has recently acquired an ex Amanda Whittaker Swift SC92 which he intends running at selected events as time permits.
Ray gave the car a shake down at Combe test on Thursday July 14th ahead of a race planned at Oulton Park in the near future.
Ray has previously raced Karts and Formula Ford as well as Vauxhall Lotus and is looking forward to competing against his old friend Don. More information can be found on our
drivers page
.